How To Choose a Bike Rack for Your Electric Bike?
Choosing the right rack for your e-bike could mean the difference between securing your hard won bike purchase for many rides to come or mourning a very costly endeavor. Securely mounting your electric bike to your vehicle depends on several factors. Start with which kind of rack will work best for your bike frame and your vehicle. First, take the time to measure your e-bike and find compatible racks based on size and usage.

Consider your vehicle's specifications after your initial bike measurements, and then determine which bike rack will best fit your combined needs. When selecting a rack are locks, intuitive operation, or loading ramps critical for you?
Article Quicklinks
Roof-Mounted Racks
Most of the current roof-mounted racks include straps or clamps to attach your e-bikes to the roof of your vehicle. Crossbars help secure the rack to the roof, but the multi-point system doesn't always help with stability or wind noise. Riders often remove batteries, bars, bags and some front wheels to travel longer distances with roof-mounted racks.
Hitch-Mounted Racks
Hitch-mounted racks are an ideal choice for many e-bikers as they are lower to the ground. They work for almost every vehicle and longer trips; hitch-mounted racks can provide fewer contact points for a more shock-resistant ride for your prized two-wheeled possession. Hitch-mounted racks are often the goto rack for heavier battery laden electric bikes.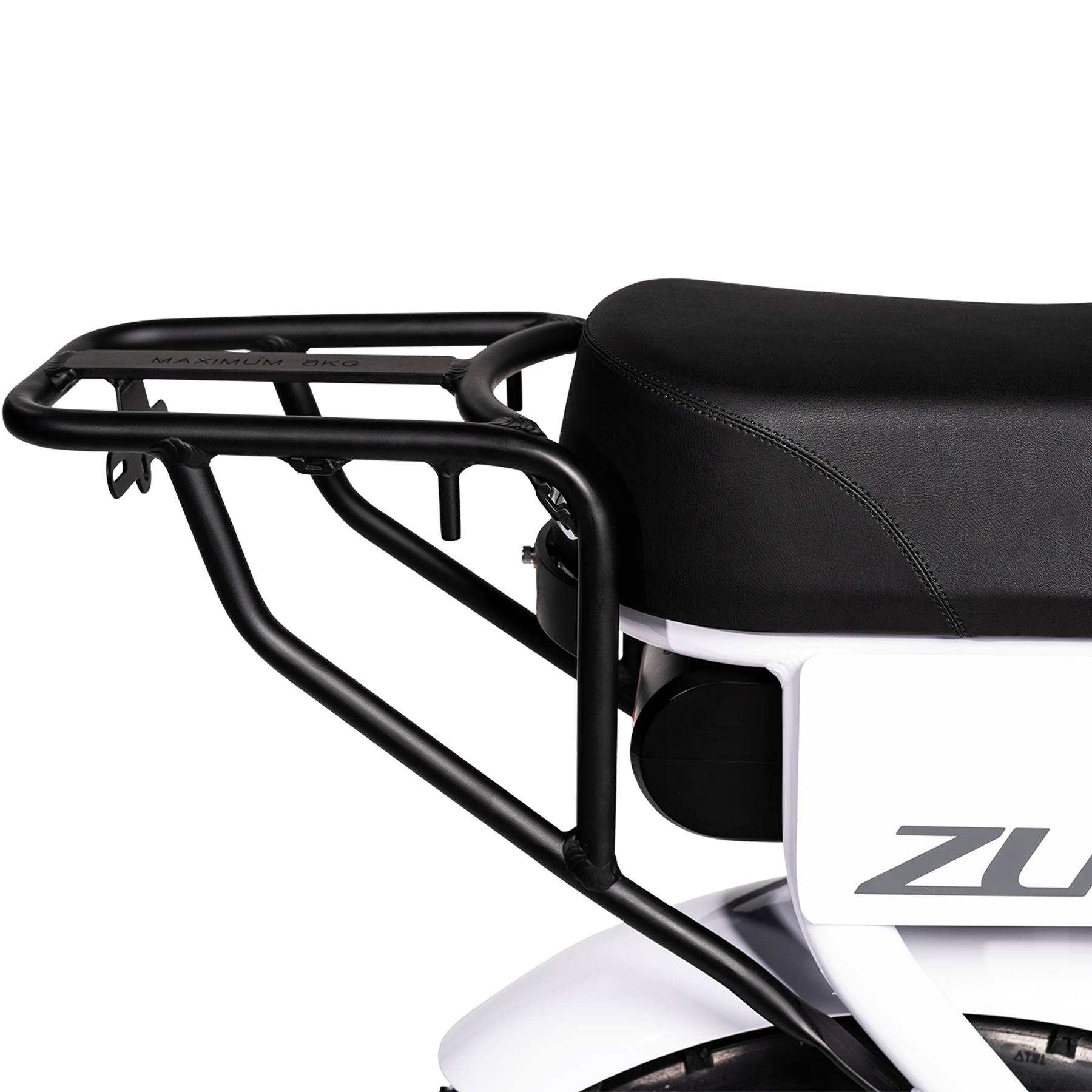 Capacity
When choosing an e-bike rack that will meet your needs, pay close attention to the capacity. Are you a solo rider or do you often ride with friends or family? If so, paying a little more so you can all drive together to the trail just might be worth the extra cash.
Weight
Weight considerations come in two avenues. Getting the rack on and off your car or truck and the tongue weight includes the weight rating of the hitch you will be using for the bike or bikes you wish to carry. Be sure that the rating matches or exceeds the capacity of the hitch you intend to use.
Bike Rack Primary Features
Primary features are what you can use to decide between the top racks you are considering buying. If you're stuck between a top three tie, use these features to determine which model is best for your needs.
Ease of Mounting

Durability

Hitches

Wheelbase

Security and Locks
Other Features
Depending on how picky you are and your price point, you may require additional features that add comfort and functionality to your e-biking experience. For some, secondary features are only extra and optional. For others, getting their e-bike on the rack would never happen with secondary features they deem absolutely necessary, like loading ramps.
Folding capability

Tilt feature

Quick loading

Intuitive operation

Loading ramps
Electric Bike Rack Vehicle Considerations
Buying an e-bike rack also depends on what kind of vehicle you drive. The contact points of your bike rack might be different for security reasons. E-bike insurance is also a necessary purchase. When choosing a rack, the primary objective is to remain focused on the weight capacity for both the vehicle and your frame.
Cars
Measure twice, buy once. Whether you're looking for a roof rack that will fit your car's specs and an e-bike that is easy to transport like Zugo or vice versa, it can be tricky matching up the dimensions of both to ensure compatibility. Not only do you have to keep in mind the general size and shape of your car, but you also need to find a rack that works with your ebike. An ill-fitting e-bike rack could send you into a tail-spin or worse. To ensure your safety and the well-being of your expensive e-bike, take the time to record measurements for both your car and the bike. The carrying capacity of the rack is a factor but only if it's easy to use. If you're thinking about buying a bike rack for your car, don't just focus on price. Figure out what are the must-haves and prioritize them so your rack gets well used.  
Trucks
Hitch-mounted racks are a good solution for hauling bikes if you need to maintain the use of your truck's bed. However, this can interfere with opening and closing tailgates on trucks since they stick out like an armrest when opened up wide - not helpful in tight garage situations! The truck bed bike rack is one of the most popular options for carrying bikes. You can buy for all major truck brands or make your own with some wood and hardware, they come in various configurations depeningon what else you regularly haul. Whether you're a professional e-bike racer or weekend enthusiast, one thing is for sure: make sure that your e-bike rack won't cause any problems with your day to day truck usage.
SUVs
Mid-size to full SUVs are ideal for frequent ebikers and trail riders. SUV owners are apt to take a day trip to the canyons or the beach and pack everything they need, the snacks, the kids, and the e-bikes. For your SUV check which class of trailer hitch is necessary to mount the heavier electric bike and the rack. Bumper-mounted racks or travel trailers are just more work so stick with roof or trailer hitch options to keep that beach ride with the family fun.
RVs
As more and more people choose remote work over in-office locales, traveling by RV is picking up. RVs give travelers more options to work and play while exploring with their electric bikes in tow. The downside to RVs is that they can be cumbersome on tight roads or narrow roads through parks or historic city streets. Which is why we are seeing the rise of e-bikers bringing their bikes along to explore when the RV is parked. Make sure you choose specific RV-approved racks for your that minimize contact for potholes and uneven pavement.

We look forward to seeing you on the road with your ZuGo Bike as you get out for your next ride.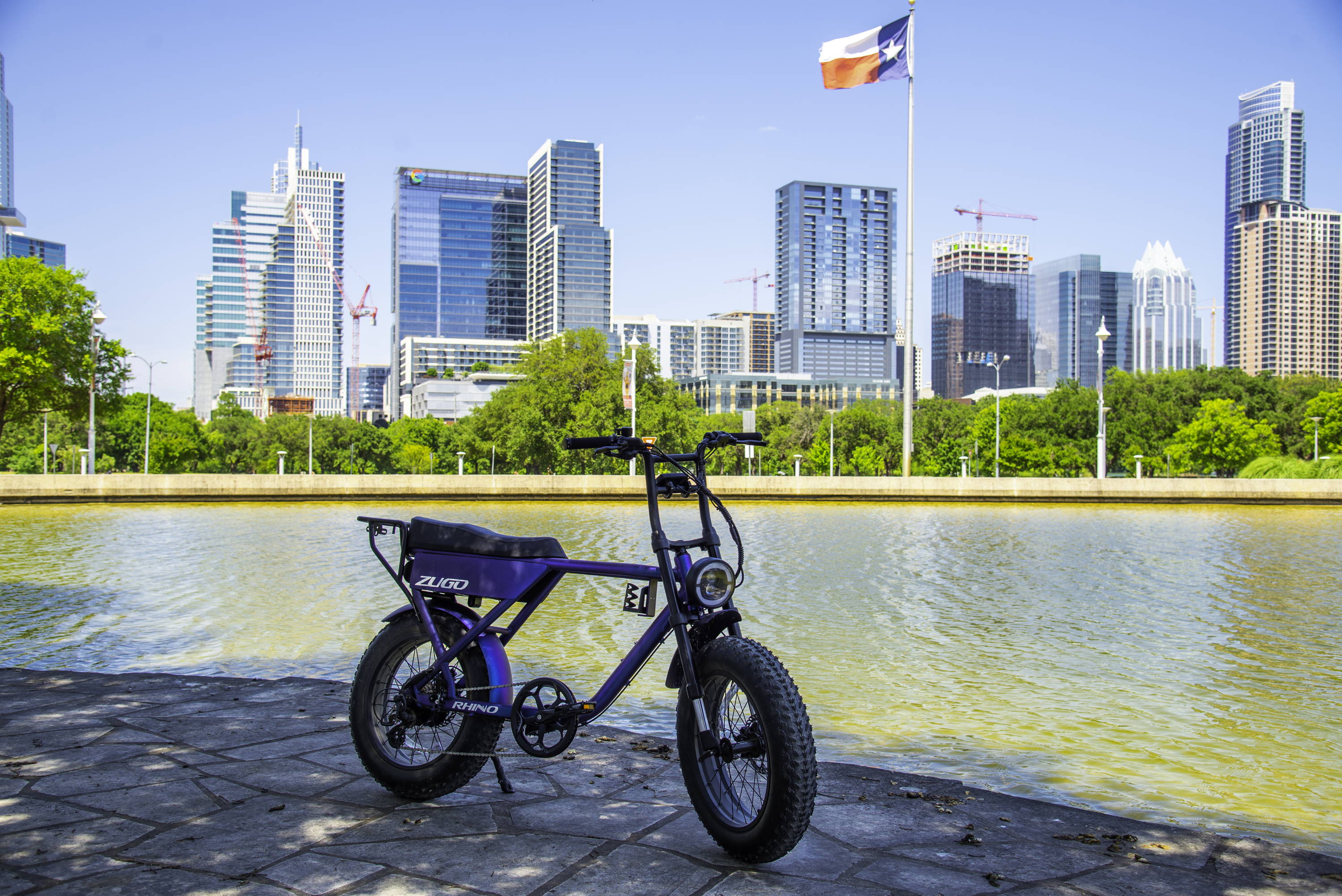 ---